This site uses cookies. By continuing to use this site, you are agreeing to our use of cookies.

Learn More.
CreeperCraft Network
Hello there!
Today the company behind CCMMO, SKB Enterprise is having its 1 year aniversary! ONLY TODAY: 45% SALE on ALL package's
http://ccmmo.buycraft.net
Extra: We recieved a cake this morning
As you may already know we have started work on refurbishing and massively improving our network (CCN V2.0) And we are so close to finishing, but before we release this amazing update i would like suggestions from you the players of our network for cool and awesome suggestions! With your feedback and support we can make CCMMO one of the best cracked Mc servers in the world!

How do i show you my suggestions ?
​
All you need to do is to make a thread (Or comment down below) with your best suggestions and tag either my self "xX_Conka_Xx" or "_ItsCreepy_" and we will reply as soon as possible with what we think of your idea.

Thank you for your time.

Regards,
CCMMO Staff Team

​
Hi,

A few minutes ago I've updated the DNS to the new IP of the server. In 24 hours all trafic will connect to our new servers! This servers have an Intel Core i7 CPU to hold the minecraft servers, hopefully no lagg this time xD
Hi,

We're transfering SkyWars to another node in our network.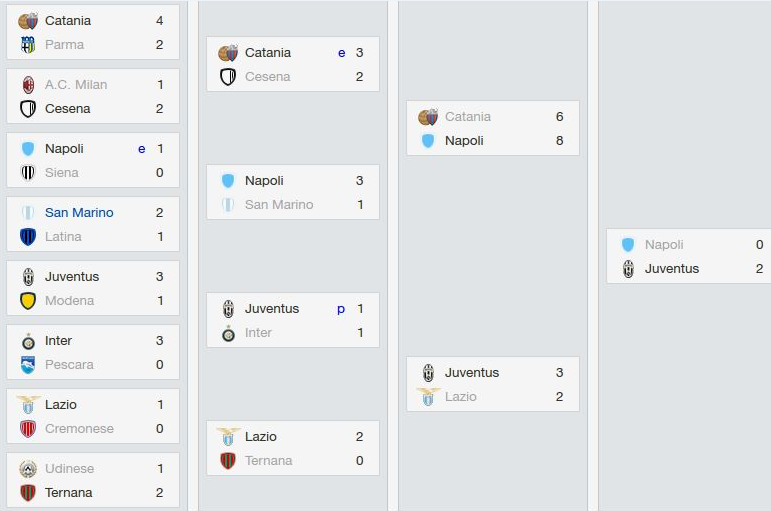 Hello CreeperCrafters!
Today I'm here to announce the new upcoming pvp Event.
The Event is going to take place at the Factions server, you can now apply by joining the factions server and doing /warp Event.
You guys must be thinking what about that players that have 2k+ Axes/Swords right, so we aren't using Axes or Swords.
The items will be provided by us so that the fight are fair for every players.
Now I'm going to talk about the event itself, how it works.
So it is based on rounds I'm going to show you guys a pic for a better understanding.
I didn't create this Image Credits to go to who made it
Each team would be a player.
Rules
- No /fly (turn off before you join the event)
- No /gm1 (turn off before you join the event)
Rewards:
-Access to /fly, if you already have fly you can give it to a player of your choice
When will it happen?
-4pm GMT+00 05/04/2015 Sunday
Regards,
CCMMO Staff